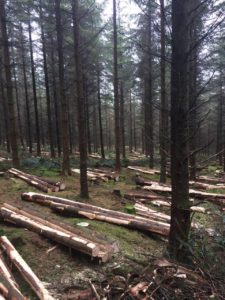 Roundwood Forestry and Timber services provides a complete range of forestry consultancy advice and harvesting services to private forest owners in Ireland. We have been operating successfully since the 1980's and during this time, we have built up a successful working relationship with forest owners throughout the country.
Forest establishment & grant applications
If you are considering planting forestry, we can supply expertise and advice. We are fully registered to apply for afforestation and other Forest Service grants and we are fully insured and indemnified to process grant applications and manage the afforestation process.
We consider the afforestation planning stage as an opportunity to plan for the long term and for future operations. Using our expertise in forest tending and thinning operations, we plan the forest establishment to avoid unnecessary costs and hassle into the future. This ensures a better long term return for the woodland owner and a reduction in future costs.
Forest thinning & harvesting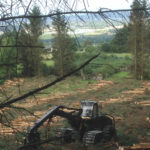 Roundwood Forestry and Timber has built up a strong track record in forest tending and thinning operations. We have a fully trained and highly experienced harvest team carrying out forest thinning throughout the country. We can manage harvesting operations from start to finish, including the application for forest road and woodland improvement grants.
We can also provide a timber haulage service, ensuring the quick and efficient movement of timber from the woodland site to the end user.
Timber sales & marketing
Roundwood Forestry and Timber can also provide a timber tendering service or we can purchase timber directly from the woodland owner. This ensures that woodland owners can proceed with confidence that they are getting a fair deal from the thinning/harvesting operation.
Forest Management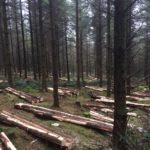 Right through from forest planning and establishment to tending, thinning and harvesting, we provide a complete consultancy and management package. Depending on the site conditions, we can tailor the management of your woodland to your objectives offering a range of options in the implementation of alternative silvicultural systems.The result is a fully integrated, professional service that you can count on.
Christmas Trees
Christmas trees can be supplied transported nationwide and erected by Roundwood timber LTD.